Cozy Up with Yoga Hygge
---
Slow Restorative Flow + Meditation
 Turmeric Lattes + Hygge Gift Bag
Sunday 13th, 6-8pm +  Sunday 27th March, 6-8pm
Yoga Hygge (Hoo-guh) is the perfect way to enjoy the final dark days of winter. We'll spend a couple of hours getting cosy & comfortable in two beautiful locations in East London.
Hygge is a Danish concept made famous by one of the happiest nations in the world. This Scandinavian concept is all about finding comfort and pleasure through cherishing the simple things in life such as a cozy atmosphere, a warm drink or the feeling of friendship.
Let us illuminate your soul with a 75 min slow + juicy restorative yoga flow followed by a 15 min gratitude meditation surrounded by the warm glow of candlelight.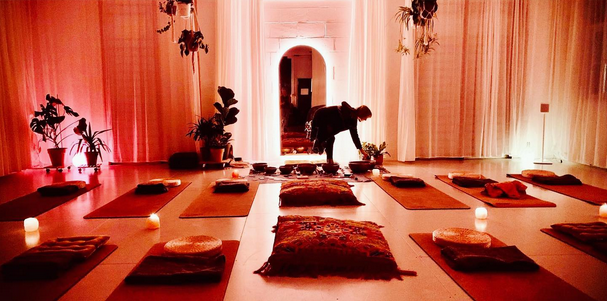 A cozy yoga hygge evening would not be complete without a warm drink & in winter nothing beats the comforting goodness of Golden Turmeric Milk!
After the class, enjoy a heart warming Turmeric Latte, get cozy & connect with your fellow yogis.
Leave feeling inspired, energised and relaxed… ready for the week ahead.
BOOK YOUR SPOT NOW – 13th MARCH

BOOK YOUR SPOT NOW – 27th MARCH
We cherish getting cozy with friends… Enjoy 2 for 1 tickets until Tuesday 8th March!