Find Your Bliss Bali Yoga & Surf [February 2020]
---
Yoga & Surf Holiday in Bali, February 2020
FIND YOUR BLISS BALI YOGA & SURF HOLIDAY FEB 2020
Make Bali your home…
Stay in one of the "world's most beautiful homes" – a one-of-a-kind luxury villa in the heart of Canggu – with yoga twice a day, surfing, a Balinese food experience and the chance to find your bliss.
7 days / 6 Nights
Thursday 20 to Wednesday 26 February 2020
Bali Yoga & Surfing Holiday February 2020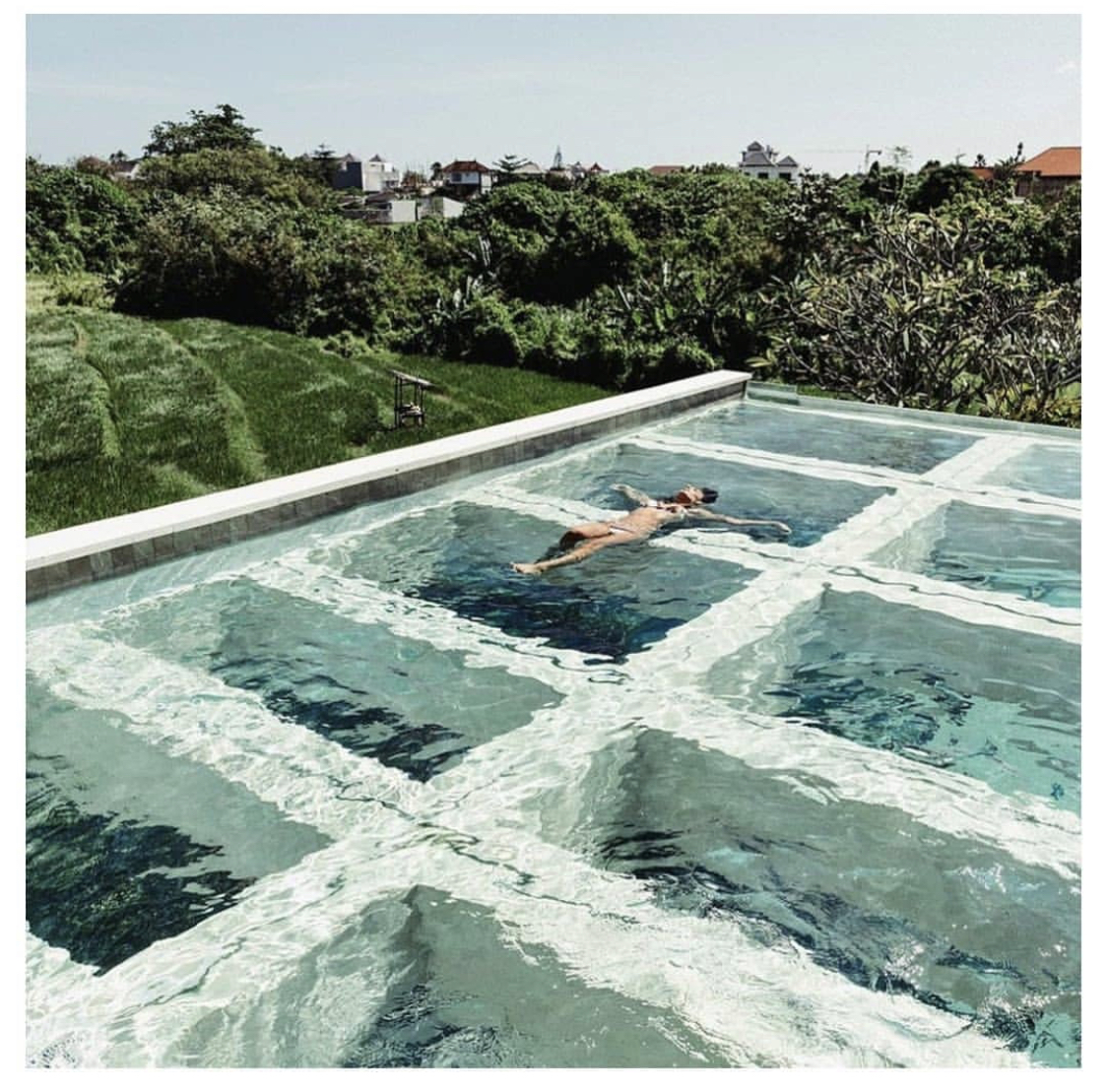 It's time to find your BLISS in Bali!
Step into another world upon arrival at one of the "World's most Beautiful Homes"
Spread across 12,000 square foot of award-winning architecture and meticulous interior design and photographed by Elle Decoration as one of the "World's Most Beautiful Homes", your spectacular Bali abode features infinity pools that overlook paddy fields, ample chill out space and striking open plan entertaining spaces with world class art, artisan ceramics and bespoke furniture.
There's even a swim up bar for the obligatory sunset cocktail or two!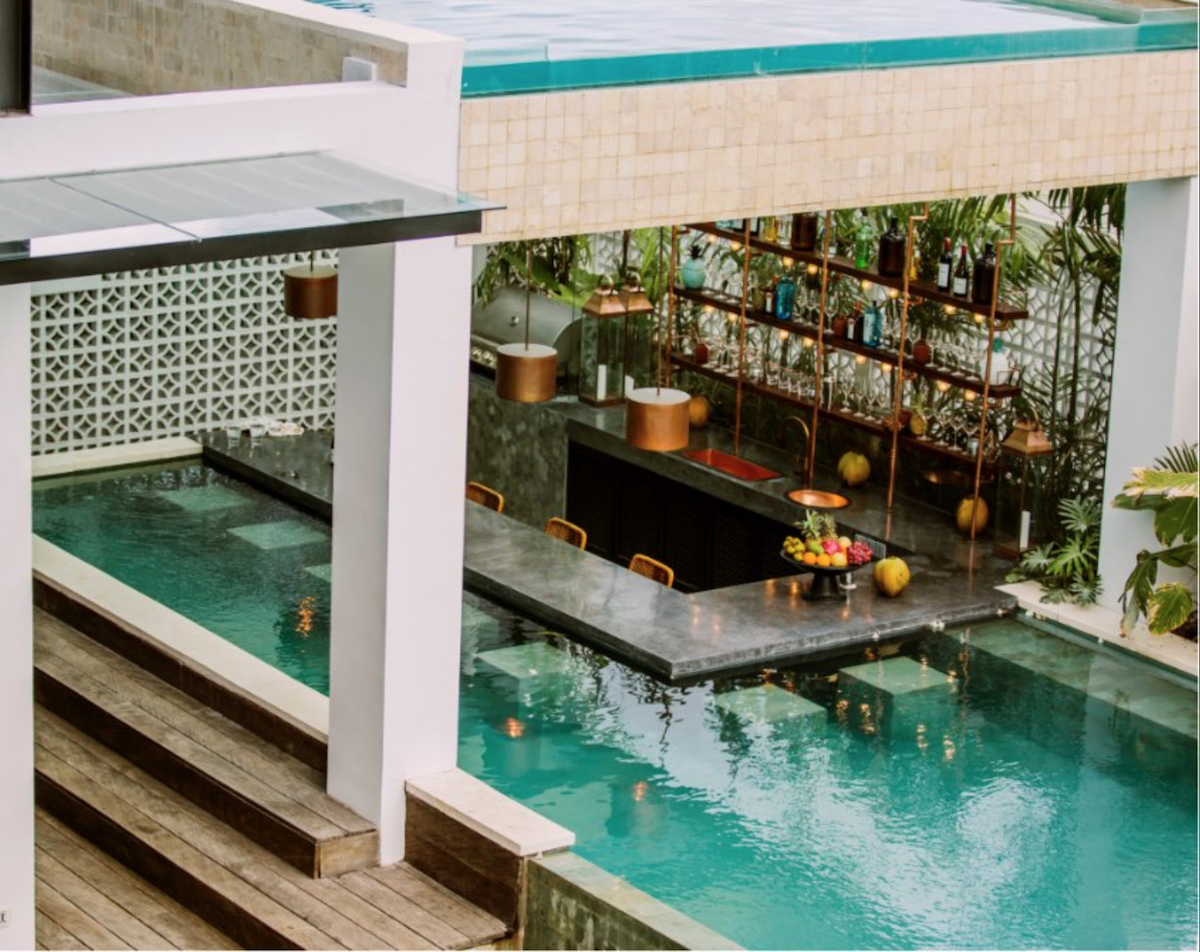 We're super excited to stay at this incredible villa and to welcome YOU there for six unforgettable nights of Good Yoga Life Balinese magic with the chance to chill as much as you need and explore as much as you wish!
This really is your opportunity to find your bliss and experience a super chilled holiday in Bali with all the yoga thrown in.
A yoga and surfing holiday gives you the chance to do this things you love with the people you love…with much more freedom than a traditional yoga retreat. We encourage you to come with your partner or friends and make the most of this beautiful island during your stay.
Take advantage of our local Bali knowledge and choose day to day how you'll find your bliss – whether that's total relaxation and rejuvenation laying by pool and having a massage or being active and heading for a surf or out for the day to visit one of Bali's beautiful  cultural sights.
This is your BLISSFUL holiday to do and choose what you LOVE!
We can organise it all so that you feel complete hassle-free bliss knowing everything is all in place – just think of us as your personal concierge service 🙂
Bali Yoga & Surfing Holiday February 2020
Get away from the hustle and bustle of daily life and tap into your BALI BLISS!
It's your time to rejuvenate and energise your body and mind, meet wonderful new people, improve your yoga practice, feel inspired, reset and recharge, laugh lots and experience the Good Yoga Life here on this magical Balinese island.
We want you to feel free to enjoy vino with your meals, explore at your own pace and even head out at night knowing we'll be there in the morning to make you feel gorgeous.
Come on your own or with a friend or group of friends.
You'll leave feeling vibrant, healthier, stronger and high on life!
Bali Yoga & Surfing Holiday February 2020


THE YOGA…Bali Yoga & Surf holiday Feb 2020
Your experienced and gorgeous teacher Hannah can't wait to teach you everything she knows and loves on and off the mat! Hannah is one of our original Good Yoga Life London teachers but she is now based in Canggu, Bali, where she teaches yoga and shares Self Love and Empowerment techniques.
Mindful movement and mindfulness practices changed Hannah's life, and sharing these tools and techniques has changed her life just as much.
Our daily yoga classes will take place in the morning and late afternoon. We'll start our day with an energising vinyasa class, moving in time with the breath, and strengthening and stretching every part of the body.
The afternoon sessions will be a mixture of restorative flows and workshops to go a little deeper. You'll float out of these sessions feeling inspired, relaxed and renewed.
After 12 yoga classes with us, you'll leave with a greater understanding of yoga, meditation and breathing techniques that will help you to keep your yoga glow and zen vibe flowing.
Bali Yoga & Surfing Holiday February 2020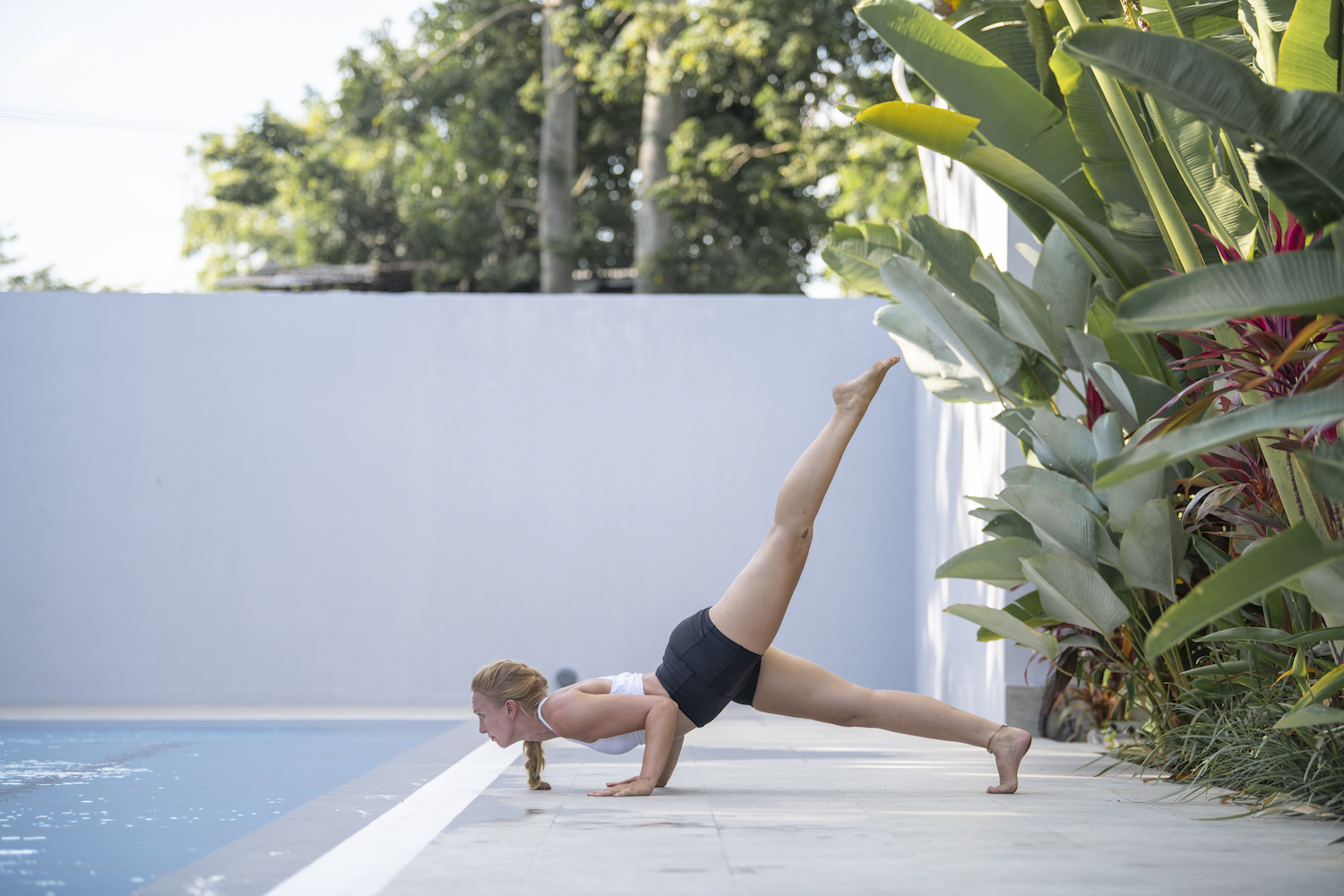 Bali Yoga & Surfing Holiday February 2020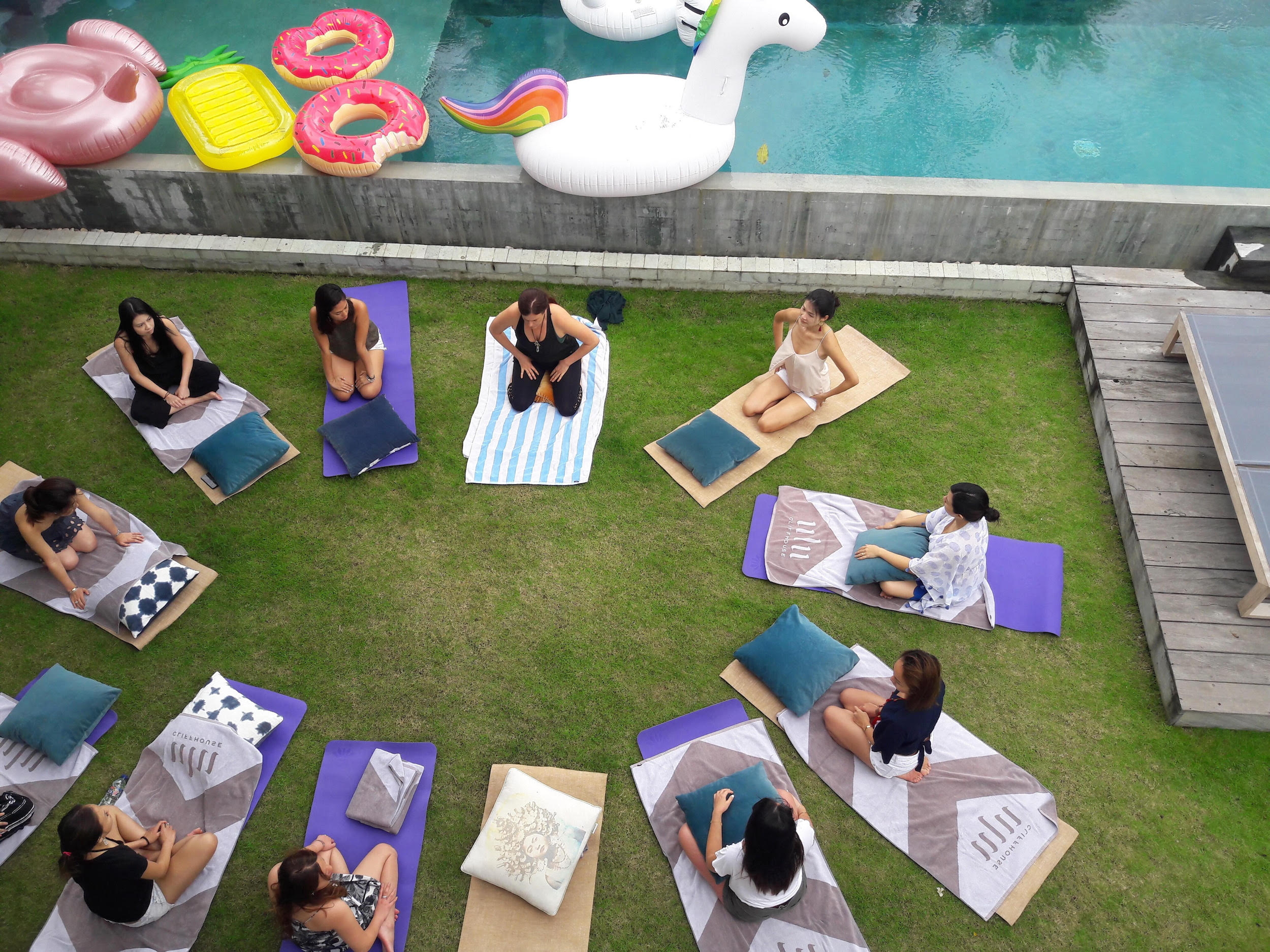 THE SURF!
Bali Yoga & Surf Retreat Feb 2019

Learning to surf on a tropical island is almost a rite of passage and during your stay, you'll have a two hour coached surf lesson to learn and improve your skills, confidence and independence in the waves – whilst having loads and loads of fun!
Canggu has waves for both beginners and the more advanced, so if this is going to be your first time on a surf board, you can feel relaxed knowing that there is a wave for you with your name on!
The WARM waters will invite you in and we promise that after your lessons, you'll be heading back into the surf for more.
 
Bali Yoga & Surfing Holiday February 2020
BE INSPIRED & HAVE FUN!
Good Yoga Life holidays are all about letting go of the every day and finding a sanctuary for YOU.
We want you to feel inspired in your yoga practice, to try new postures you didn't think we're possible, to laugh and fall on the mat and to feel a new and inspired mind-body-soul connection.
Our team embody everything that Good Yoga Life stands for – balance, fun, sparkle and not taking life (or yoga) too seriously. Our vibe definitely attracts our tribe and all of our retreats have been full of beautiful and friendly souls from all walks of life who are excited to learn, to be open, to meet new friends and enjoy the good yoga life. We have been absolutely blown away by the amazing people who have joined us and we can't wait to welcome you at our next retreat!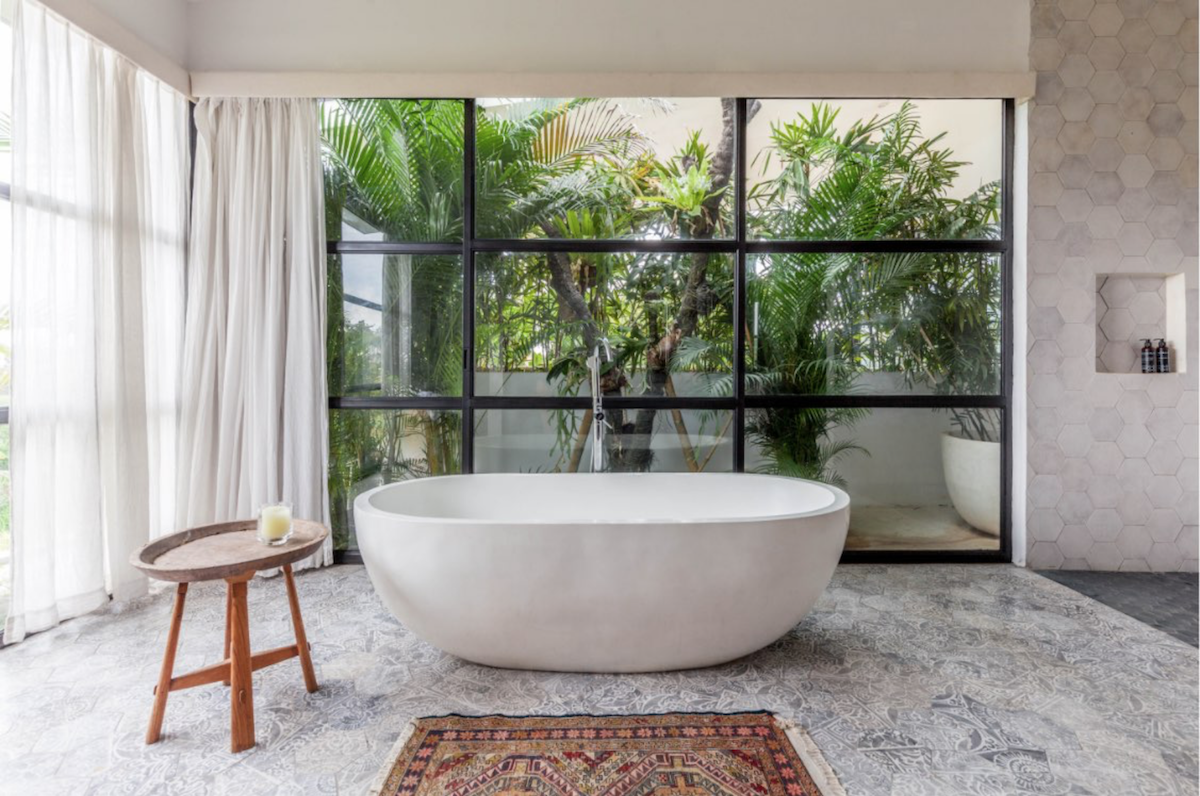 THE FOOD
Bali Yoga & Surf Retreat Feb 2020

Indulge in a real Balinese food experience.
Our private chefs will treat us to extensive brunches of fresh fruit, continental and local cooked options with fresh juices available throughout the day and Balinese cuisine in the evenings.
During the day we invite you to head out into Canggu and experience some of the area's impressive arrange of trendy organic, raw, vegan and vegetarian cafes, bars and restaurants.
We'll also spent an evening at one of Canggu's cool and contemporary restaurants for a group meal before heading down the beach for cocktails.
Bali Yoga & Surfing Holiday February 2020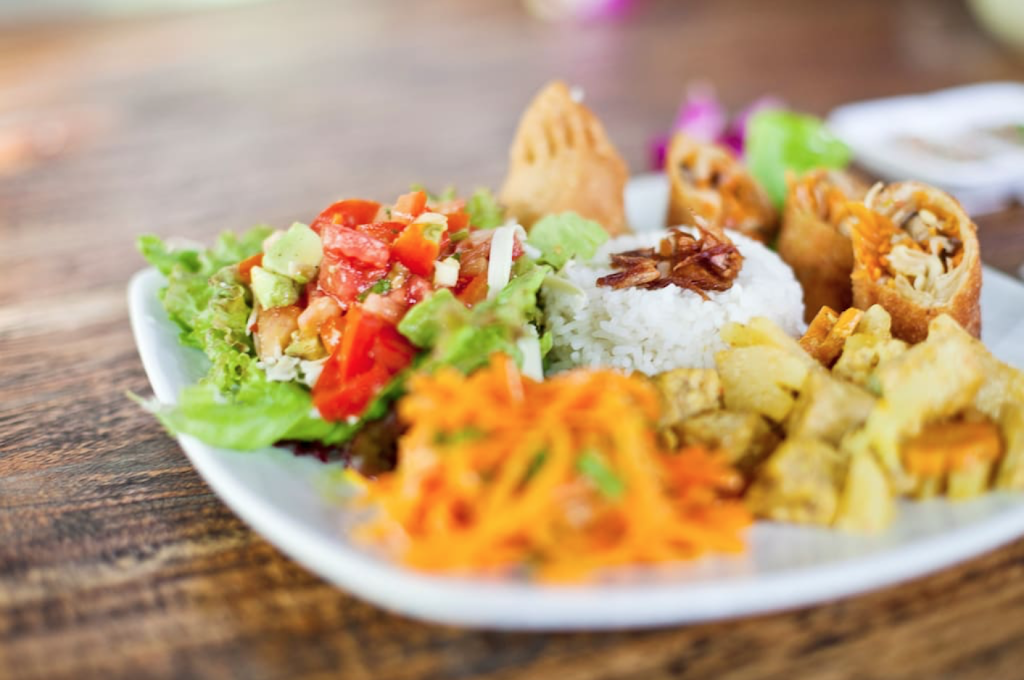 SCHEDULE
Bali Yoga & Surf holiday Feb 2020
ARRIVAL DAY
Welcome cocktails
60min early evening Yin Yang Flow & Meditation
Healthy, veggie supper
TYPICAL DAILY SCHEDULE
Teas, coffee & juices
Surf lesson or session
Morning 75mins vinyasa yoga & meditation
Plentiful vegetarian breakfast brunch
Free holiday time to swim, chill, read, sunbathe, journal, massages or whatever you desire!
Massages and beauty treatments (optional)
Early evening yoga class/workshops
Delicious veggie dinner
After dinner fun & chats
Freedom to eat out & go out with your friends
DATES & COST
7 days / 6 nights 
Thursday 20 to Wednesday 26 February 2020
What's included :
7 Days Stay in a Mega Luxury Villa
12 Yoga Classes / Workshops daily yoga (class / workshops)
1 x Two Hour Surf Lesson with Experienced Instructors
2 x 1hr Surf Board Hire Sessions to Practice Your New Skills
Indonesian Home Made Brunch and Dinner Prepared by Our Villa Chefs
One Group Meal at a Chic Canggu Restaurant
Welcome Cocktails and Pool Party Cocktails
Some Special Secret Additions for Extra Magic!
Bali Yoga & Surfing Holiday February 2020
EARLY BIRD £12oo PER PERSON
Based on two people sharing twin room.
Flights and transfers are not included  (flights from £426 flying out 16th and back 27th Feb)

Check in is at 3pm
Check out is at 11am
Prices are based on sharing a twin or double occupancy room (come with your partners, besties or make new friends with your roomies!). Sharing with fellow yogis is the best way to get fully immersed into the Good Yoga Life retreat experience!
Bali Yoga & Surf holiday Feb 2020
HOW TO BOOK
1. Email kelly@goodyogalife.com to confirm how many spaces you'd like to book.
2. To secure your booking, please pay a £200 non-refundable deposit or the full amount within 12 hours of bookings.
4. Pay the remaining balance by 1st January 2020. Payment plans available.
Bali Yoga & Surfing Holiday February 2020